Robotics is a field of study that incorporates engineering and programming to design and build robots that solve problems and help people. 
Excellerate Learning Studio is excited to offer a series of robotics courses in which students can master design-thinking, engineering concepts, and coding in a hands-on learning environment. 
Students will have so much fun in leaning how to create robot movements and gain valuable skills in STEM field.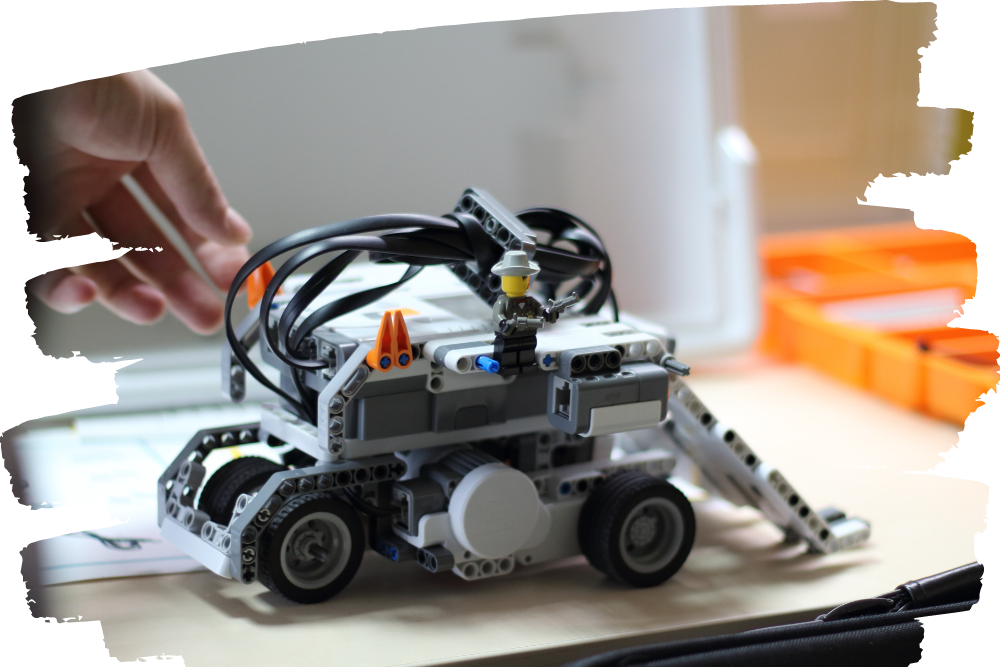 The Engineering
Design Thinking Process
Our students are not just learning how to code or learn to move robots. The core of our  classes are built around this Design Thinking Process. Students will be challenged to identify problems, explore solutions, and come up with the design through iterating process. This is a critical part of STEM education.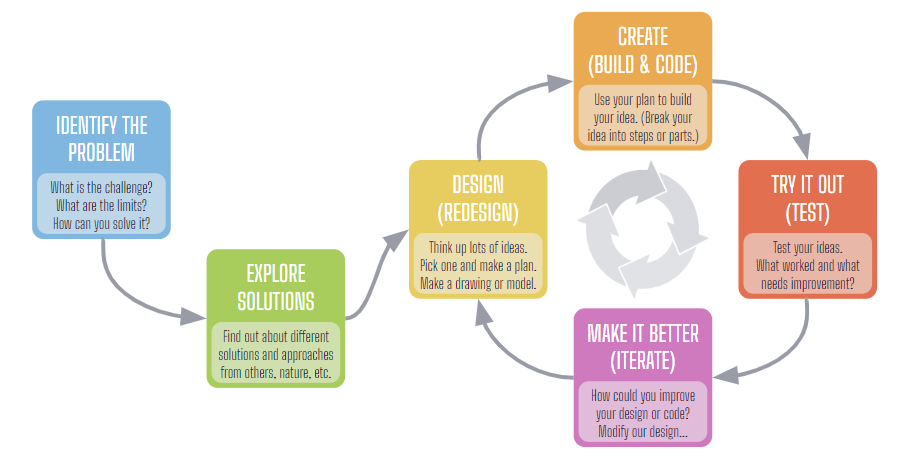 FIRST Lego League Challenge
for Grade 4-8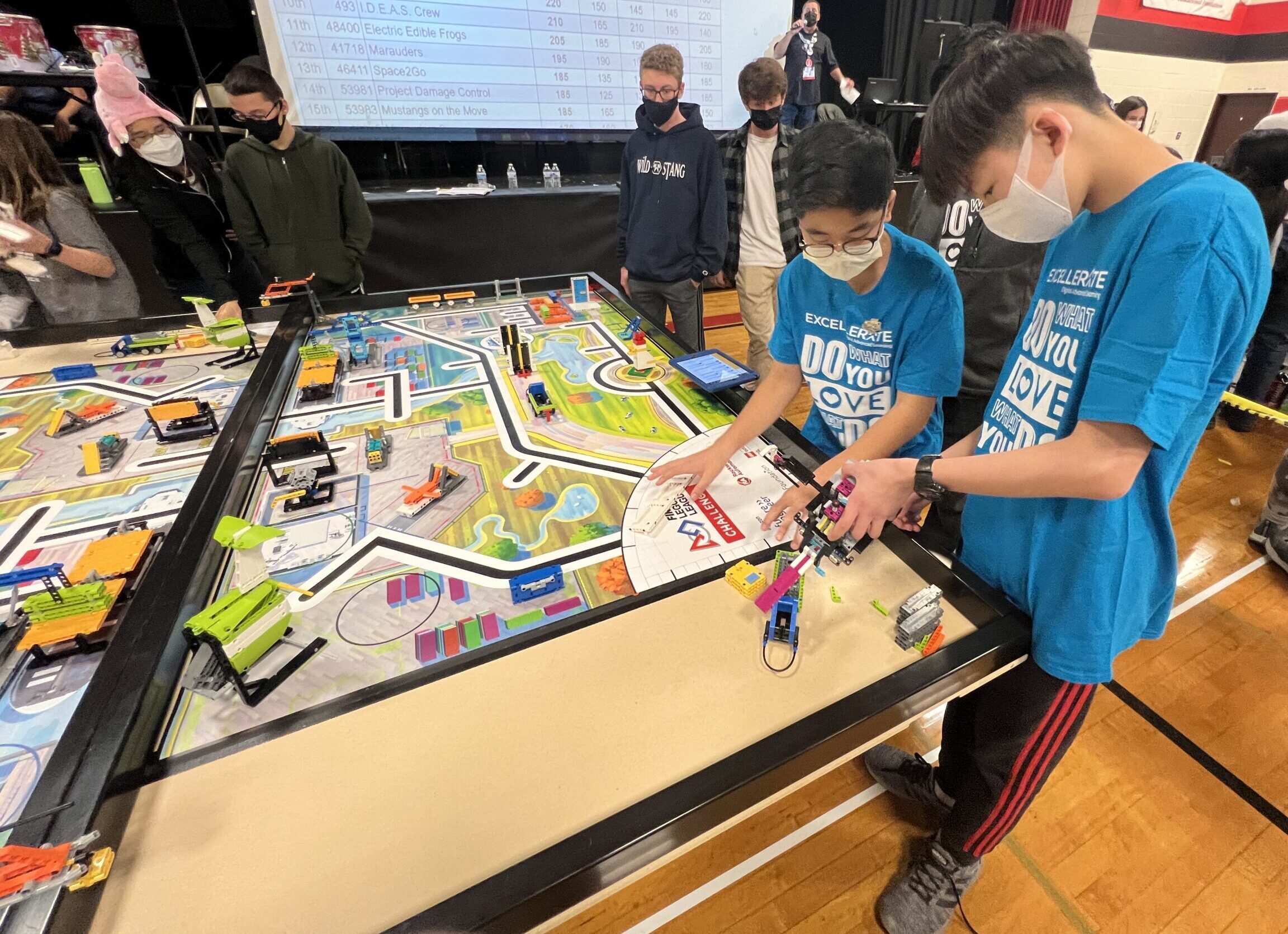 Robotics offers students a chance to apply what they have learned in math and science to real-world problems. In addition, robotics can help students develop essential 21st century skills such as critical thinking, collaboration, and communication. For these reasons, robotics is an exciting and important area of study that can have a lasting impact on students.
The highlight of this Excellerate Robotics program is the FIRST® Lego® League championship. Excellerate Robotics Courses were designed to lower the barrier so that students and parents can a part of this exhilarating competition experience.  
Friendly competition is at the heart of challenge, as teams of students ages 9-16 engage in research, problem-solving, coding and engineering – building and programming a Lego® robot that navigates the missions of a robot game. As part of challenge, teams also participate in a research project to identify and solve a relevant real-world problem.
Introducing Robotics Labs
Each Lab is consist of 4 month and starts in September, February, or June.